How a hospital is reducing critical events with a people-driven approach to IoT implementation. Every day, in hospitals across the world, medical professionals tense as they hear the all-too-familiar alarm bells and rush of footsteps indicating a patient needs resuscitation. These emergencies, known as code blues, indicate that someone is having cardiopulmonary or respiratory arrest and needs immediate attention to save his or her life.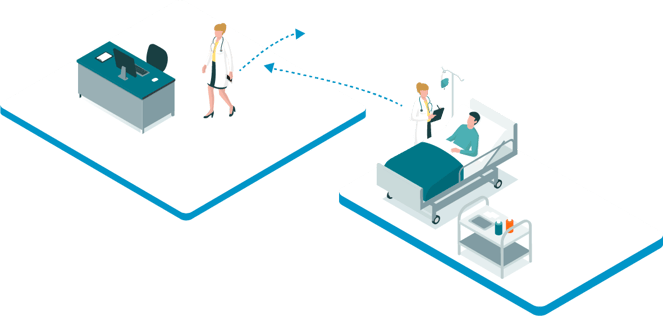 Despite the diligent efforts of code teams, doctors, and nurses, many code blues still result in patient death. In order to avoid these critical events, acute care hospitals need to vigilantly monitor patient vital signs. It is challenging for traditional software applications to do this due to the sheer amount of data produced by IoT-enabled medical equipment every day. Nurses typically record and monitor patients' vital signs and health, but often delays can occur when staff leave the bedside.
Even with the help of algorithms to analyze subtle changes in data from EMRs to predict the likelihood of a code, the operational response remains manual and offline. These problems needed a fast, reliable, codified solution, and ThoughtWire's partnership with Hamilton Health Sciences (HHS) is leading the charge to fix them.
The EarlyWarning system has reduced the numbers of code blues by 61 percent in HHS's pilot hospital; this translates directly into lives saved. For hospitals inundated with a high volume of trauma events like code blues, EarlyWarning helps teams become less reactive and more proactive within a chaotic and dynamic environment.
By removing major bottlenecks through better orchestrations of data, enhanced communication and collaboration, hospitals have the potential to make code blues a thing of the past.
To learn more about how HHS achieved this reduction in code blues with ThoughtWire, read the full case study here.
To request a demo with ThoughtWire, visit https://info.thoughtwire.com/demo.