ThoughtWire was founded in 2009 by CEO Mike Monteith, EVP Dale Hall, and CTO Stephen Owens. Pairing their minds and hearts with their strong will to change the world and ultimately help people, they started to see their vision could be possible.
Through hard work, dedication, and putting together the right team of people, ThoughtWireOS was created. The software platform connects, integrates, and intelligently orchestrates technology and people, helping empower everyone to be the best versions of themselves while allowing buildings to operate more efficiently and effectively, whether it's a hospital or office tower.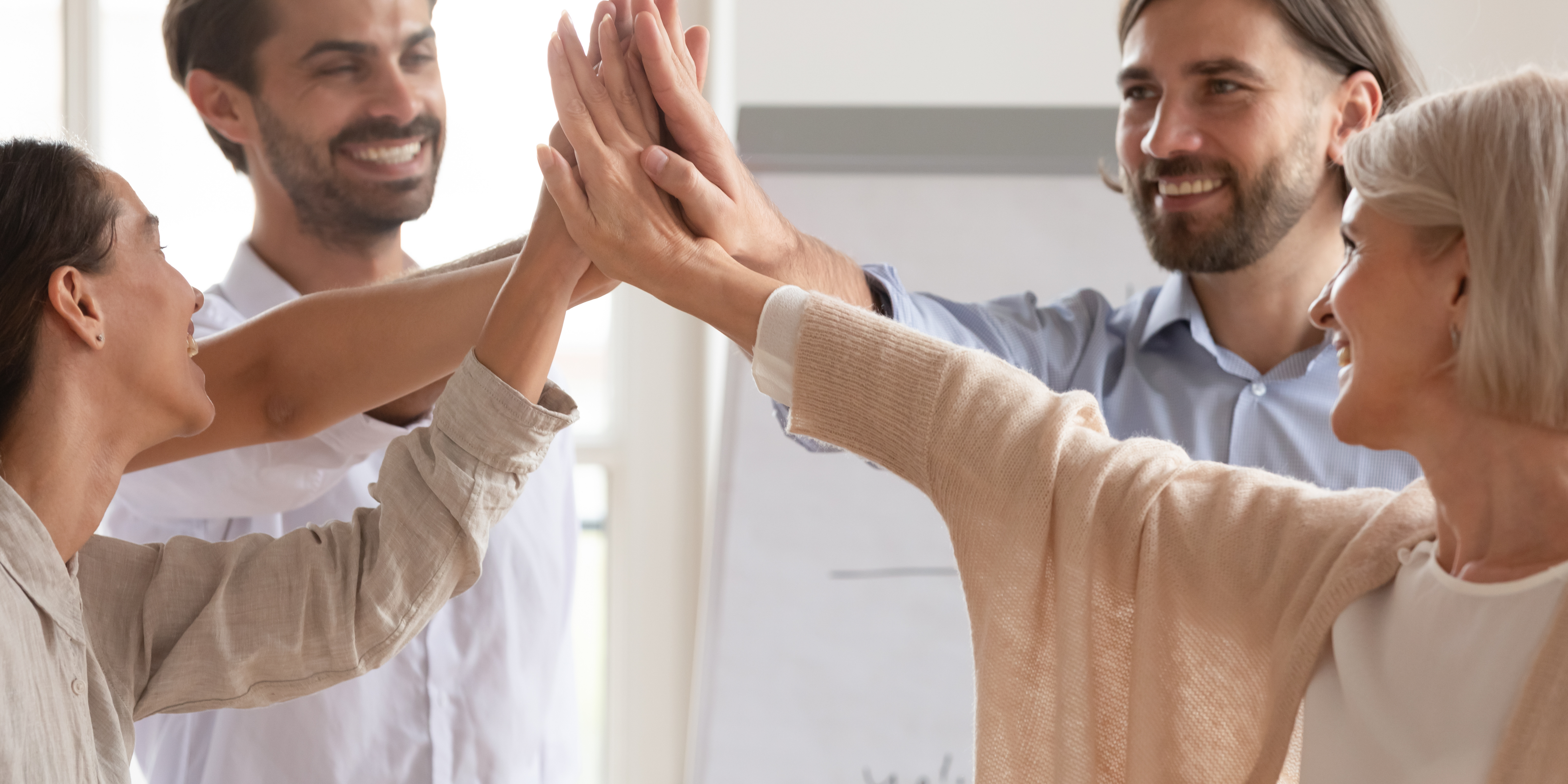 Over the years, ThoughtWire has expanded not only the size of the team but also our offering, delivering better outcomes through technology to customers outside of Canada and into the US and international markets.
Through the many product names and new feature developments, one thing has remained the same—the core values we all practice. ThoughtWire is more than a company; we pride ourselves on being family. And our family is on a mission to create a healthier, safer, and cleaner world, beginning with the built environment.
Our core values support this vision:
• Innovation: we're constantly developing new and innovative products
• Collaboration: we believe teamwork makes the dream work
• Humility: we help turn humans into superhumans
• Empathy: we understand our customers
• Community: we strive to create a safer, cleaner, healthier world
Over the past couple of years, many businesses have struggled with staff shortages, hybrid office hours, employee burnout, and more due to Covid-19. Our company's core vision and values have served as a strong reminder and anchor to help our team stay aligned with long-term goals while providing ongoing support to all our employees throughout this challenging time.
We can also empathize with what our customers in the healthcare industry are facing right now and have fostered initiatives such as Project Vitality to reduce wait times at long-term care facilities across the country. Understanding the perspectives of healthcare providers and the challenges they face every day drives us to continuously innovate and expand our technology to protect and care for those who work tirelessly to keep the population safe and healthy.
Now more than ever, we tend to rely on technology, whether it's to manage appointments, listen to music, or shop for groceries. At times, we can lose the human connection that comes with in-person interaction. ThoughtWire knows the importance of human contact, especially within the healthcare setting where emotions can be high. We believe technology shouldn't replace what we do—it should enable us to do and be better.
While we are a technology company, our suite of applications supports and enriches our customers' lives, from tenants, employees, and building management to healthcare practitioners, hospital staff, and more. EarlyWarning, PrecisionHub, and @Workapp work together to create safe, healthy, and happy spaces and increase the quality of life for the people living, working and playing within the built environment.
Having ThoughtWire's core values serve as a belief system to guide all our employees towards this goal is why we continue to contribute towards changing the world, one built space at a time.
To read more about how we are making a difference, check out www.thoughtwire.com.