Building owners have begun exploring what it means to connect the physical world to the intangible information-packed world of data with digital twin technology.
Commercial real estate is an investment class firmly rooted in the physical world. Offices are tangible places that consume energy and provide occupants with services. Through the rise of the internet - IoT and data sharing are becoming a more common focus in real estate.
From lighting usage, HVAC performance, temperature controls and office occupancy, this information can form a holistic digital image of how a building operates. Combined with blueprints and 3D modelling, data can allow property managers and owners to view a building holistically and explore its functionality on a much smaller, detailed scale and fine-tune its operations.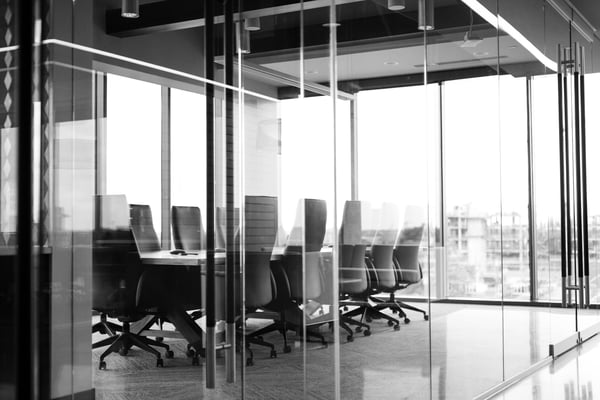 This digital copy has been dubbed the digital twin, and it is changing the way owners evaluate their real estate assets.
"A real-time digital twin, from our perspective, is a digital representation of the state of all the things in a building that allows it to operate and interact with occupants," ThoughtWire CEO Mike Monteith said. "Data from the inside world and the outside world can create a dynamic, contextual view of what is happening in the built environment. It gives additional awareness for those able to interact with the digital twin and make decisions that benefit the occupiers of the building."
"People are reacting to how they think they feel," Montieth said. "It's about understanding the psyche and human interpretation of their experience and how that translates to the built world and issues like energy consumption and efficiency. It's simple but a profoundly exciting moment to use the digital twin to make this discovery."
By creating this digital copy of a property, owners not only have a real-time guide to understanding their current building operations but can also unlock ways to optimize its operation from both an efficiency and comfort perspective by fine-tuning operation strategies. The digital twin goes back to the early 1990s, when academics pondered the idea of creating a "mirror world" that functioned as a digital embodiment of the physical world. This concept was later picked up by NASA, which used the digital twin technology to manage the lifecycle of parts developed for aerospace manufacturing most notably used for the Apollo 13 moon mission, and for the Mars Rover "Curiosity".
To learn more about how CRE software can transform your business - check out our free Smart Building E-Book.
This article is an excerpt from the full length piece featured on BisNow.