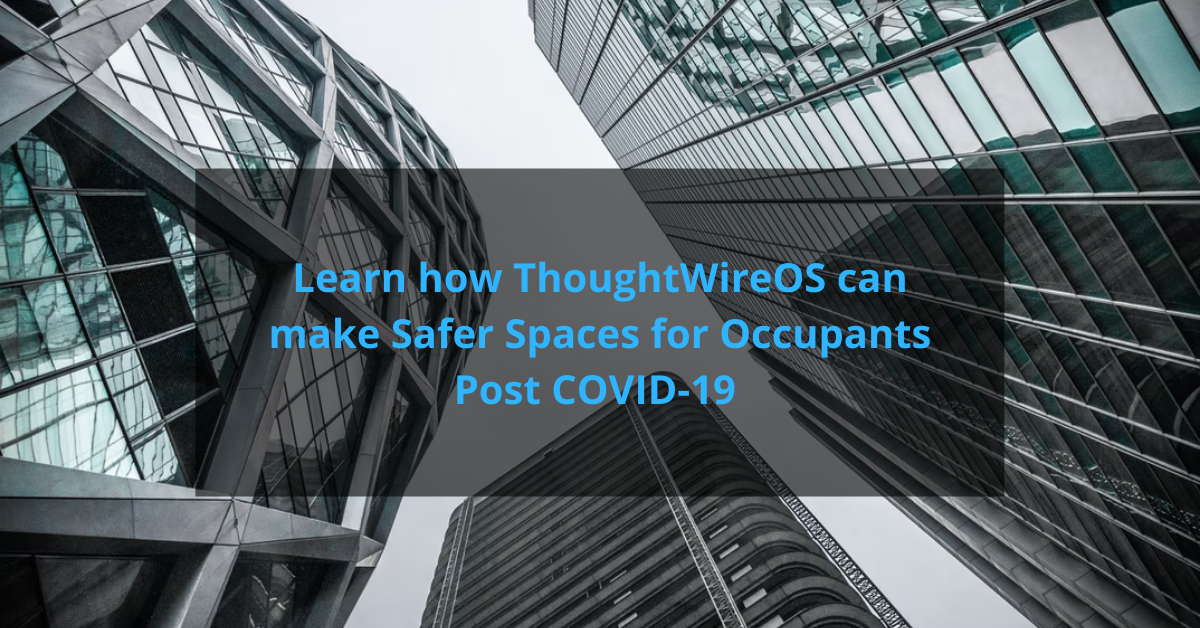 Learn how ThoughtWireOS can make Safer Spaces for Occupants Post COVID-19
Imagine acting on real data that delivers visibility, control, and predictability into what is actually happening in a physical space? Or, what if you could control end-to-end activity across your portfolio, even from a distance and tweak occupational workflow automation with just a few clicks? Smart solutions are designed to make your building smarter and provide a fully streamlined experience – all while ensuring people in the building are safe. Our HighIQ Smart Building Solutions allow you to understand how occupants' are using the building and receive recommendations on actions to take based on the interplay of all systems. With our automated command and control infrastructure, you can provide a safe space for employees who can return to work in full confidence.
Empowering occupant experience
LocationSense is the newest feature added to the HighIQ Smart Building suite. It includes wayfinding and 3D mapping to direct and assist occupants so they can find their way through a building in a more secure manner. Your occupants can use their smartphones to contactless unlock doors, oversee real-time indoor air quality, book safe spaces, and receive space density alerts when capacity limits are exceeded. Building operators are given full access to a powerful set of tools, that allow them to view and act on real-time data. In addition, they will benefit from workplace analytics and insights-driven by sophisticated Machine Learning and AI.
A single pane of glass with "Command and Control" for all building systems
Could you benefit from a ready-made optimization system with all essential data at your fingertips, self-tuning systems, and complete control over your building operations? ThoughtWireOS's PrecisionHub is an award-winning smart technology, acting as the 'operations nerve center'. It's a launchpad for all systems within a building or portfolio, powered by our patented and proprietary Digital Twin. PrecisionHub is a single pane of glass for connecting to and controlling any system, asset, or activity with remote-building monitoring and real-time predictive and historical analytics. PrecisionHub can simplify your work and also improve your productivity as it focuses your attention on only those things that require your attention.
Empowering Employees with an incredibly convenient mobile app
Our @WorkApp, allows your employees to maximize their safety, comfort, and overall work experience. Before coming to the office in the morning, employees will take a screening questionnaire to confirm they are OK to be at work. They will receive confirmation and security access to the building through the app. The app also allows them to share critical data and alerts with their team, gives them access to environmental controls, and provides visibility into eco-and-healthy building metrics. Your occupants can digitally create work orders, send status updates, book meeting rooms and enjoy contactless movement throughout the building.
Are you interested in taking control of your building to make it a safer and healthier space? Check out our Safe Return to Work Video to learn more.