In our last blog on Digital Twins in commercial real estate we dug deep into "What is a Smart Building Digital Twin?" and today we'll further demystify the topic with real use cases for the technology.
How are Smart Building Digital Twins Being Used?
Smart building digital twins have many use cases, based on the stakeholders they're serving. They are valuable across the entire lifecycle of an asset from design and development to commissioning the building for operations and ultimately ongoing maintenance. With a variety of stakeholders with varying needs for data the Digital Twin allows all stakeholders to utilize the same foundation to make data-driven decision throughout the asset lifecycle. Let's take a look at each of these phases and the potential use cases for Smart Building Digital Twin.
Design + Development
This phase of the asset lifecycle is where some of the confusion around Digital Twin arises. Architecture, Construction, and Engineering (AEC) organizations utilize technologies like BIM to model and manage the design of buildings, this is not a use case for Digital Twin. BIM is a useful source of data and potentially visualization for your building Digital Twin but they are not one in the same.
During the design and development phase of your assets lifecycle you can use Digital Twin to:
Use real-world data about weather to simulate its impact on your proposed design
Use a Digital Twin to ensure the safety of your worksite by using IoT to connect scaffolding or equipment and monitor their stress points and prevent failures
Commissioning
Use your building Digital Twin to seamlessly move from the development stage to get ready for operations by automating the process of commissioning by utilizing the Digital Twin to validate the connectivity of systems.
Operations + Maintenance
Digital Twins become particularly interesting however when we utilize them in the context of a real-time space that has people living or working inside. Those in charge of the buildings want to ensure the building is functioning properly both operationally and for the people using it. Companies need to understand how occupants are impacting operations and how operations can create smart spaces to better support the work of the people in the space.
The use case is two-fold: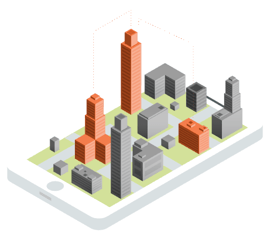 (1) Data-Driven Building Intelligence: Smart Building Digital Twins allow building owners and operators to bring together previously unconnected systems -- from security to HVAC to wayfinding systems -- to gain new insights, optimize workflows and monitor processes remotely. This data serves as a foundation for the organization with data being made available to development teams to help them design better buildings, leasing teams to offer more personalized space recommendations, and more.
By optimizing systems and connecting people, owners and operators can use digital twins to reduce costs, avoid future costs, increase occupancy rates, and improve overall asset value.
Example: Digital Twins can enable dynamic occupancy driven energy management - when occupancy levels dip below a certain historically observed or prescribed set point the Digital Twin can prompt a facility manager or self-tune to a lower energy footprint mode.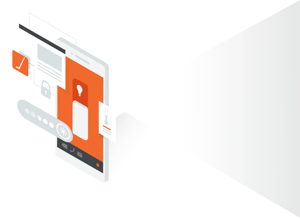 (2) Enhancing Occupant Experience: Similarly, smart building digital twins can be used to give occupants more control over their own workspace, thereby enhancing the tenant experience. Translated into real-life scenarios, that means smart building digital twins can allow employees to book meeting rooms easily, use dynamic wayfinding, order services on demand or make maintenance requests quickly -- all from a personalized app on their smartphone.
Example: By getting a better understanding of how people utilize space, for example frequency of work orders requested, or types of meeting rooms booked - workplace leaders are able to tune their space design or move from a fixed FM model to something demand based.
Example: Landlords can utilize data about how people utilize space to better predict future occupancy trends, schedule maintenance activities when occupancy is low, and reduce maintenance requests all together.
What is the Future of Smart Building Digital Twins?
Smart building digital twins offer new and exciting possibilities for the built environment by taking a people-centric approach to problem solving and creating long-term value. For buildings that already use IoT systems, digital twins are the next step along the digital journey -- unlocking more possibilities to improve efficiencies, optimize processes, detect problems before they occur and innovate for the future.
Digital twin technology shows no sign of slowing down. This is because digital twins are demonstrating that they can deliver real value for smart buildings, and are increasingly becoming part of organizations' digital transformation strategies. In fact, Gartner reports that by 2021, half of all large industrial companies will be using a digital twin and that those organizations will gain a 10% improvement in effectiveness over current approaches.
If your building is interested in producing not only better business outcomes, but also a better experience for everyone within its four walls, smart building digital twins are well worth exploring.