These questions and answers were taken from our recent webinar with Facility Executive and our partner MappedIn - it is available for free to watch here.
How do you upgrade a legacy building with Digital Twin Technology? The majority of buildings in a city are not new builds - how can ThoughtWire work for them as well?
Our applications and technology is not just for new builds - we're doing a lot of interesting work with buildings that deserve the best possible tenant experience and operational performance, but aren't new. One of the things we're seeing now - tenants perceive an upgraded building with sensors, IoT devices, and software such as ours as first class. They respond very well to the Smart building experience by both prestige and obviously actual use cases they benefit from, such as more control over their environment.
We're seeing a range of newer, cheaper IoT devices that allow us to much more easily upgrade experiences without replacing the expensive parts of the building's infrastructure, or lighting and HVAC (the heavy capital investments). The availability of less expensive physical hardware in IoT is making it possible to enable legacy systems to perform almost the same way as new systems can. Something as simple as replacing a control plane on a HVAC unit can give you control within our technology of that device in the same way as a new one. Submetering is becoming a lot easier with the new plug in/add on IoT devices.
There's a range of capabilities that can be added, built upon, and over time you don't need to wait for a new building for an upgraded experience. That's why our applications, such as PrecisionHub, "future proofs" your assets - it provides the framework and integration capability that can be continuously changed and connected with new technology.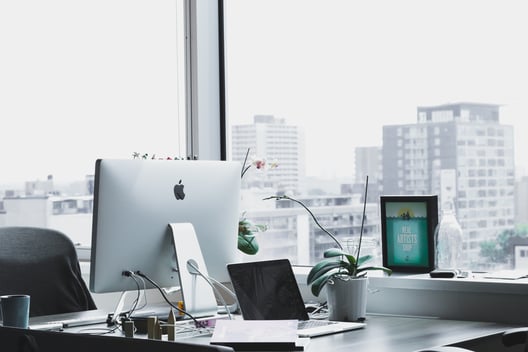 What differentiates ThoughtWire's digital twin from others on the market?
The key is the semantic model we use to operate on the information and data. Our ability to quickly upgrade the model with information from a huge variety of sources is unlike anything on the market. This can be as simple as really simple binary IoT systems, temperature sensors, all the way up to BMS systems. The ability to have all that information in the model at the same time, process it using logic in a uniform way, allows us to create a much richer experiences.
Using a broader range of sensors, incorporating business information into the experience, integrating location data from our own app, quickly updating state of digital twin, and taking that information in real time allows us to drive real outcomes. Our integration with the physical world through our partnership with another industry leader, MappedIn, is another real benefit which gives our digital twin technology the cutting edge.
To watch the full webinar with Facility Executive and MappedIn, click here!