The focus of this year's forum is Driving Digital Transformation in Industry and Cities.
One of the biggest factors to consider when talking about digital transformation is how it will impact the workforce? Putting people first, and knowing what their needs are is the key to successfully implementing any new technologies in the workplace. Currently, many companies view digital transformation as being technology-driven. Machine learning, cloud architecture, predictive analytics, and IIoT platforms are just some of the technologies driving endless discussion among end users as well as fierce competition among solution providers. Often missing from these conversations is a focus on the human element of digital transformation.
Lachlan MacQuarrie, VP Real Estate Management at Oxford and Sandy Mangat, Director of Marketing at ThoughtWire, will join an exclusive panel to discuss "How Digital Transformation Impacts the Workforce" on Wednesday Feb 6th at 4 PM. Learn about Oxford's own digital transformation journey, how people were integral to the process, and what's next for the future of smart buildings. Lachlan and Sandy will discuss the promise of digital twins, unlocking value from IoT, and the killer use cases all smart built environments should consider when starting this journey.
Be sure to join the discussion or follow the action on Twitter #ARCforum.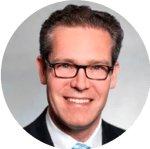 Lachlan MacQuarrie
Oxford Property Group
Lachlan has 18+ years of real estate experience, primarily focused in investments, development, and asset management. He leads the National Programs team at Oxford Properties, focusing on the delivery of best in class efficiency, expertise, and governance across all asset classes within Oxford. This also includes functional areas that impact energy, sustainability, emergency and security management, technical operations/preventive maintenance and SMART buildings, national procurement, customer service, and Oxford's leading customer service platform, 310-Maxx.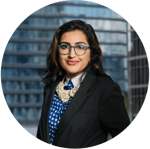 Sandy Mangat
ThoughtWire

Sandy specializes in B2B, SaaS, and IoT. She is particularly passionate about machine intelligence and AI in the software space. With experience launching mobile products, she understands the technical challenges associated with new disruptive technologies in traditional industry verticals. She brings expertise in leading go-to-market strategy and for tech startups and the mining and minerals industry. Prior to ThoughtWire, Sandy was a product strategy leader at Bit Stew Systems, an analytics startup that was acquired by GE Digital in 2016.