Congratulations to us! In just two weeks we've been awarded both the PwC Top Up and Coming award and the Deloitte Top Companies To Watch award. As we've said in our social posts, the credit for these awards goes to our fantastic customers and our hard working employees. Every day when I come to work I'm deeply grateful to work with such a smart and passionate group. When I go out to meet with our customers, as I did the morning before attending the Deloitte gala, I'm excited to think we can help make their jobs even a little simpler.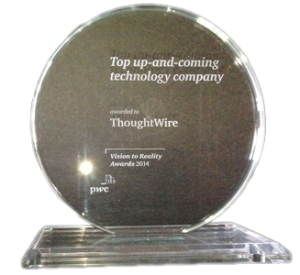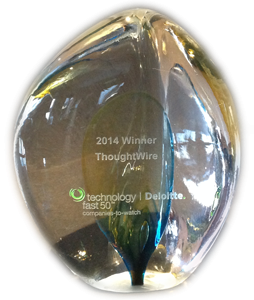 We're encouraged by the recognition and motivated to take the next step out of the companies to watch and up and coming and into the next category of companies people were already watching. I was impressed at the effort that Deloitte and PwC put into these events. I think they're great for the development of the startup ecosystem in Toronto. Thanks to everyone involved for their hard work organizing, information collecting and judging the categories. In case you're wondering, both of our awards involved detailed reviews by panels of knowledgeable and hard working judges who donated their time to help. That kind of investment is invaluable in helping turn a distributed geography of companies into an ecosystem that provides support.
One interesting technique that Deloitte used to motivate the winners was to mount the decaying skeleton of a previous Fast 50 winner in the venue as an object lesson to avoid complacency. Message heard loud and clear, our work has already started on next year's accomplishments.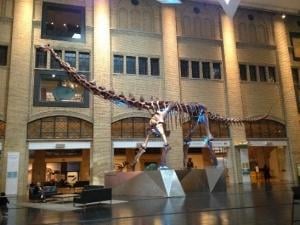 To learn more about ThoughtWire's technology, check out our Resource Centre.