Last week I attended CoRE Tech for a second year with the ThoughtWire team, again the show was in the heart of Silicon Valley and innovation was in the air (quite literally - we saw some cool air quality sensors).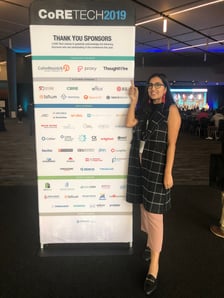 CoRE Tech is the place to be for corporate workplace and real estate leaders. It's the annual event for corporate workplace and real estate leadership, technology vendors, and real estate services organizations to gather and discuss best practices, technology trends and trade tips on how to craft a winning workplace strategy.
It was a great year for technology at CoRE Tech with many more organizations moving from experimentation to production ready programs - the message was clear - real estate tech in the workplace offers real results. This was followed by another equally important message - start now, don't waste anymore time.
The event offered great perspectives from corporate leaders, their technology partners, and the industry experts/consultants helping to guide digital transformation. The panels and tech talks offered insights on particularly buzzworthy technology like Digital Twin, AI, 5G and more. It was a great opportunity for us here at ThoughtWire, our Chief Commercial Officer took the stage with Matthew Lennan, Director of Innovation at Oxford to demystify the Digital Twin.
Check out a short clip from their conversation:
The power of a strong data foundation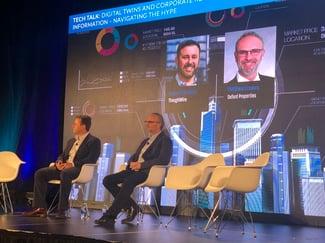 The inclusion of Digital Twin on the agenda is indicative of a broader realization - data is key and a strong enterprise architecture that supports the sharing of data across disparate stakeholders and functions is the key to success. Digital Twin in particular is nothing more than a design pattern for data that makes it easier for siloed functions to unlock the value of data from the workplace. Curious about the various ways to design and implement Digital Twin? Read Gartner's first ever market trends report here.
The confusion around the terminology continues to linger, Franco and Matthew did a great job by grounding the concepts in practical realities. Check out our previous blog posts to get a quick primer:
Early Adopters lead the way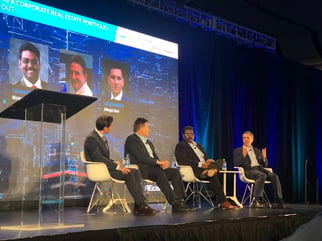 One of the highlights of CoRE Tech is meeting and speaking with early adopters. Ford, Microsoft and ExxonMobil demonstrated their vision for the smart workplace and it was an inspiring vision of the future. However, these organizations actually spoke to how they are beginning to execute on that vision today. Autonomous vehicles on their sprawling campuses may seem a little far fetched for some, but they have done the research and experimented - i.e. they are making data-driven decisions on where and how to invest.
Our friends over at Uber also took to the stage to talk about their own strategy. If you weren't able to attend CoRE Tech or missed that session - check out our expert webinar with Mike Huaco, VP Global Workplace and Real Estate.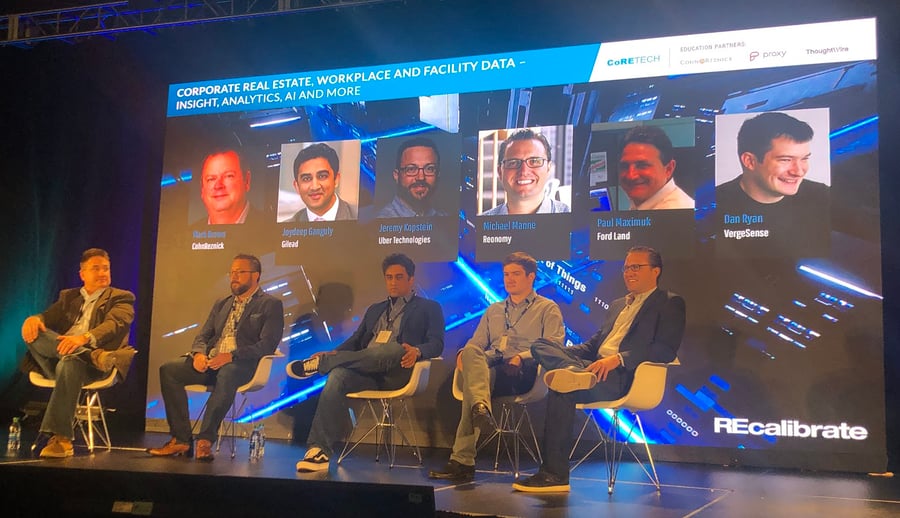 How do we move the needle for next year?
Invest in internal data expertise or partner with a technology vendor to get you there. I was impressed by the progress demonstrated at this years CoRE Tech. Corporate Real Estate leaders are absolutely positioned to lead the broader CRE industry on technology adoption with real results, but the data has to be key. Continue to experiment, iterate, and measure results in order to continuously make data-driven decisions.