What do ThoughtWire, SolarCity and ThyssenKrupp all have in common? We're all on the Building Tech 50 list for 2019!
Exciting news,ThoughtWire has been selected to be a part of BuiltWorlds 2019 Building Tech 50 list! This annual list highlights leaders in the building technology space ranging from smart connected assets providers to analytics platforms, the list captures category leaders in each segment of the "proptech" or smart building technology market. We are honored to be included in this year's list alongside best-in-class multinational organizations like Thyssenkrupp and Tesla subsidiary SolarCity.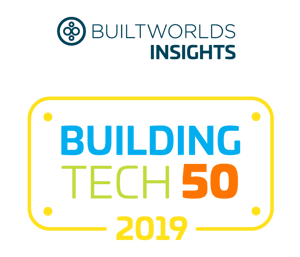 ThoughtWire is a global leader in Operations Performance Management software for the built environment. We help hospitals and commercial buildings operate smarter, safer and healthier with innovative software applications. Trusted by world-class hospitals, commercial real estate firms and partners such as Oxford Properties, Hamilton Health Sciences and most recently, Microsoft.

Find out how we're helping to digitally transform commercial real estate with our Smart Building Suite of OPM applications.
See the complete list of companies selected via BuiltWorlds here.