ThoughtWire is excited to announce that we'll be exhibiting via a virtual booth at Connected Real Estate Virtual Tech Event, on July 22nd - 23rd.
Connected Real Estate has brought together some of the brightest minds to discuss topics like the latest technologies, connectivity choices, cybersecurity needs, new SaaS models and IoT device opportunities.
Our own Kyle Tooke will be joining a panel of industry experts on July 23rd at 2PM EST, to discuss Smart Buildings - What they ARE and what they are NOT! If you haven't already, REGISTER FOR FREE HERE.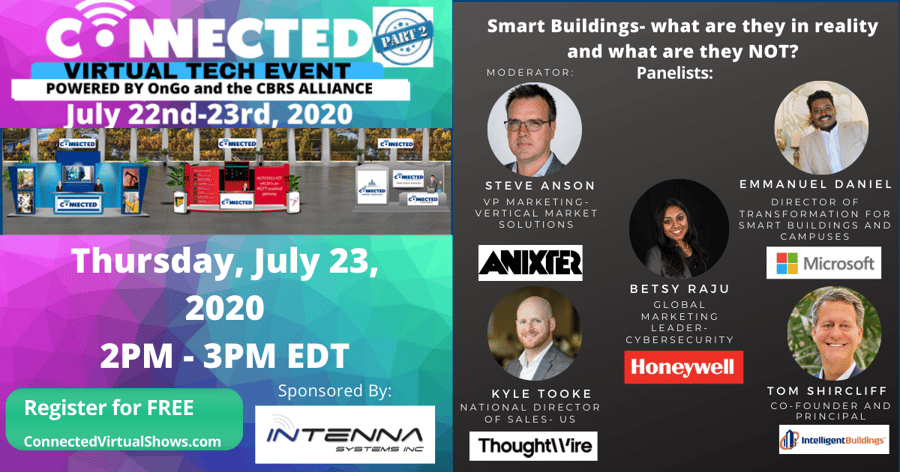 Stop by the ThoughtWire Virtual Booth to discuss all things Digital Twin, Ecosystem Enablement, and what makes a truly Intelligent Building.
As an organization that serves many industries such as healthcare, commercial real estate, and corporate real estate organizations, we empathize deeply with what our customers are going through at this moment. We're a technology organization, but for us people have always come first. If you need advice on where to start or how you can make the changes your organization needs to be prepared for the future, get in touch. Community is important now more than ever.