Ten years is a long time for things, people, and organizations to change.
Ten years ago
Twitter
was the big new thing, though the @POTUS account wasn't around. Jersey Shore was first inflicted on the world (to the inexplicable joy of some of our employees) but we didn't have World of Dance yet. Queen Elizabeth had yet to celebrate her "holy smokes, Diamond, really?" Jubilee and Harry had yet to meet Meghan. It was a time before our office was a constant symphony of construction noise, and a simpler time for memes.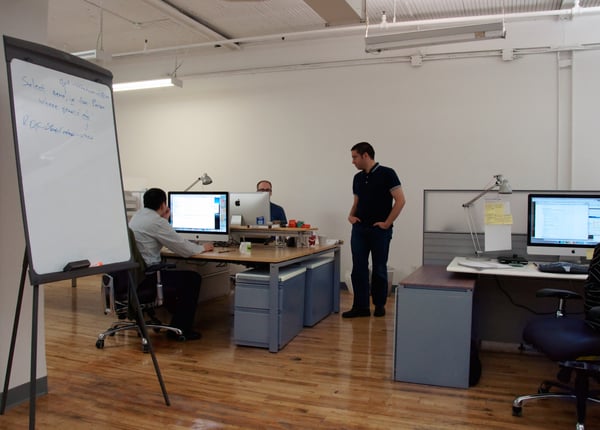 Continuing with our blog series From Startup to Scaleup for ThoughtWire's tenth-anniversary #TWTURNS10, our veteran employees told us:
What would you say is the single biggest change since you started?
Kiril, Software Engineer: I've a feeling we're not a startup anymore, we're a scaleup now.
Yang, Director of Customer Success: I'd say the people, and by that what I mean is the teams have expanded and seen many different iterations. Some new team members have been joining us, some team members leave; each time, knowledge and experience is added to our overall team structure. When someone leaves, it's obviously a little sad because we spent so much time with them, but we wish them well.
Jose, Distinguished Engineer: The size - we started with only a few people - and the scale of the work obviously. That's huge. For the first year or two, we had a handful of people that fit in a small room; there weren't too many layers of command. Moving to be a larger company with really large projects and all the things that come with that has been a very big change.
David, Senior Software Engineer: Aside from moving out of Mike's kitchen? Probably the Humber project, because getting that project really changed the focus of the company and the business and where it was going. When Humber came along that was our chance to really switch the company focus and really make healthcare a target for our business. It really shaped the platform as well; prior to that, there wasn't any inter-user communication of any sort and the Humber project forced us to really rethink the scope of the platform and expand it. It really brought the platform forward into something close to what it is today.
Check in later this week for another instalment of the #TWTURNS10 series to hear more stories from the early days of ThoughtWire. You might even see a few early photos - true gems from the startup scrapbook.